The garden has always been a relaxing space with all of nature's splendour. As a result, taking a daily stroll in the garden might be very reviving for you.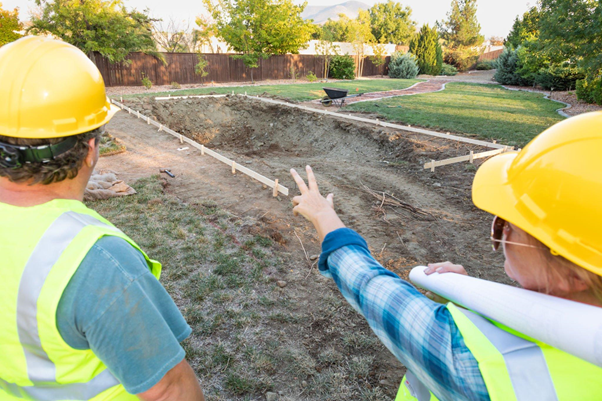 Image Credit: https://www.istockphoto.com/photo/male-and-female-workers-overlooking-pool-construction-site-gm1060604242-283508883?phrase=BUILD%20GARDEN
Everyone should take a break from the technological gizmos and gadgets to which many of us are attracted and spend some time in the garden with our loved ones.
Installing a garden building is the best thing you can do to take advantage of the year-round natural beauty of your garden. However, you could feel overwhelmed when looking at the various garden buildings on the market that might give your outdoor space more elegance and functionality.
It can be a place where one can relax in silence. to work and unwind. to enlighten. Whatever you are looking for in an outdoor hideaway, Surrey Hills Garden Buildings has it all, entirely customised to your unique taste and specific practical requirements.
You are in the finest hands with Surrey Hills, where individualised service and continuing customer care truly matter, since they have more than 20 years of experience designing extremely desired garden buildings that fit well with your outside environment.
Additionally, there are so many different garden structures available that it can be confusing and overwhelming to decide which one will best suit your needs and fit in your garden.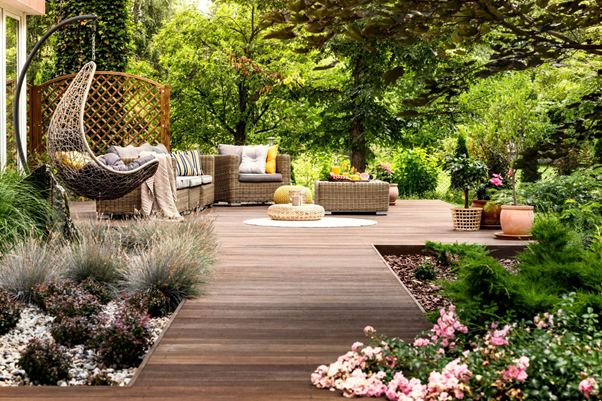 Image Credit: https://www.istockphoto.com/photo/wooden-terrace-surrounded-by-greenery-gm957245348-261379524?phrase=GARDEN
There are many purposes for garden buildings, so before deciding on a certain design, style, shape, or size, it is crucial to understand what you intend to use your garden building for. For every need, there is a sort of garden structure that can best meet those needs.
Let us discuss briefly a few different types of garden houses here.
Corner garden building
This is a highly well-liked method of garden building that conserves area. Because they maximise the space you have available by snuggling into the smallest places of your garden, they might be especially well suited to smaller gardens as well as tight spots in bigger gardens.
Small garden buildings
Small garden buildings are almost certainly your best option if you are looking for a way to build a garden structure without taking up much area.
The designs can be constructed in a variety of sizes to fit into smaller gardens or particularly challenging regions of a larger garden because every garden building is custom-made and made to order.
Smaller buildings can serve all of these purposes to an excellent standard, whether you need a storage shed, a relaxing area, or a garden office.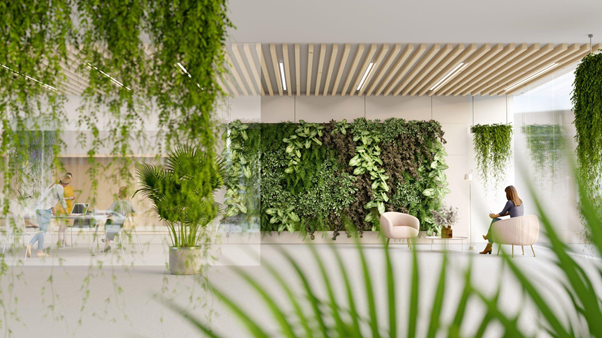 Image Credit: https://www.istockphoto.com/photo/green-office-gm1287068159-383380788?phrase=garden%20office
Garden buildings with a partition
Many of you may choose to have both storage and entertainment space in your yard, but it is not always simple to put in two distinct buildings when you have a tiny garden or a smaller area in mind.
This can be avoided by installing a garden structure with a partition. These structures provide you the best of both worlds since you can have a place to relax with friends and family and a place to safely keep your possessions.
You can select any of the above choices mentioned above based on your need.