Buying a new home is always a very big moment. And buying a new home for the first time is a pretty important milestone in a person's life. It can also be quite exciting, since you will have a lot of visiting open houses and looking through listings to look forward to. However, the process of buying a home can also get overwhelming very quickly. As such, you should try to familiarize yourself with the process before you start it. And in order to help you out, we have put together a list of tips for first time home buyers in Tennessee, and we hope you find it helpful.
Figure out your price limits
Before getting too excited, you need to figure out what you can actually afford. Pre-qualifying for a home loan should be your top priority because of this exact reason. Finding the perfect property only to realize you can't afford it can be heartbreaking. In addition, knowing your price range will help narrow down your search right off the bat. Fortunately, Tennessee has first-time homebuyer programs to help you out as well. Also, Tennessee helps reduce barriers to home ownership with relaxed eligibility requirements for loan programs. Once you know what you can afford, you can start thinking about how to buy houses below market value in order to get the best deal. But don't get too excited yet, you still have a very long and complicated process ahead of you. And while the Tennessee Housing Development Agency has programs to help first-time home buyers out, it can still get overwhelming.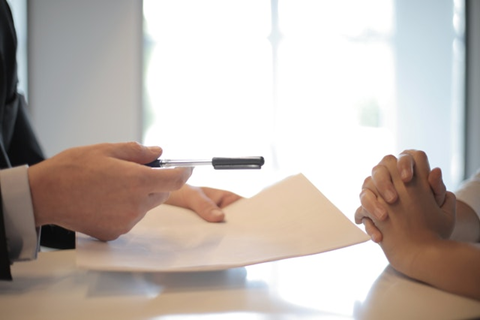 Knowing your exact limitations when it comes to prices is a very important part of buying a house.
Alt-tag: person being offered a contract
Work with a real estate agent
A common mistake first time home buyers in Tennessee make is not relying on a real estate agent. Sure, hiring a real estate agent will cost you a bit, but the help a realtor can provide in the process is invaluable. They will be able to help you locate a home, point out any potential issues with properties, and help your through all of the legalities of buying a home. Additionally, they might be able to help you find trusted and experienced movers to help you move in. After all, you can usually trust local experts when they trust other experts. And hiring local movers when moving in Tennessee is always the best choice; so, turn to experts nearby when you find your new home to get you moved in. And make sure you ask your realtor if they know any reliable ones first.
Figure out what down payment will work for you
Another very important part of buying a home is knowing what to expect out of a down payment. When you look at a mortgage, you are usually looking at around a 20% down payment by standard. However, the first-time home buyer programs found in Tennessee will help quite a bit, since you can get a down payment as low as 3%. Keeping in mind that the funds for the down payment can come from: savings, gifts from relatives or the sale of securities. Alternatively, you can consider going for cash for houses instead. If you have the money on hand, making a cash offer can make the process of buying a home a lot simpler. You won't have to deal with mortgage plans, and the closing process is significantly faster. But of course, it comes with a fairly large barrier considering you have to have the full price on hand.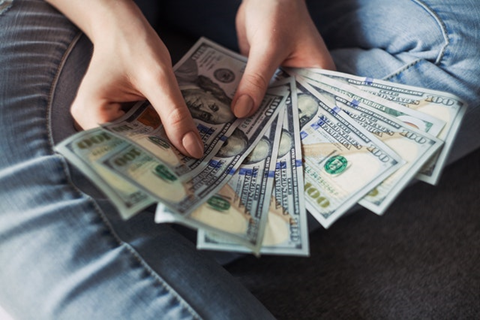 While Tennessee's first-time home buyer plans make it very easy to get a low down payment, it's still important to be prepared.
Alt-tag: person counting cash
Starter home or forever home
If you want to get your first home quick, then you might want to consider a starter home. However, you should understand the difference between a forever home and starter home first. And, essentially, the difference comes down to your mindset. A home which might work for someone for 30 years could only work for you for three. And, really, a good starter home is one which you can afford easily without overextending on monthly mortgage payments. It's a good way to get started, as its name suggests, without committing to a property fully. Investing into a forever home, however, is also a good idea, as long as the home is well designed and built to last. Still, experts from spydermoving.com note that they've helped a lot of first-time home buyers move into starters homes. This is because investing into a started home is extremely easy in Tennessee.
Have a 5-year homeownership plan
This is especially important if you decide on a starter home. Of course, this plan doesn't have to be too detailed, but having a reasonable idea of what your plan is for the next 5 years is a very good idea. Knowing where you intend to be will help you a lot on deciding what property to buy. Think about things such as your career goals, salary outlook and the size of your family. If you will need to move out for work eventually, then a starter home is a very good idea. Or, if you plan to grow your family, then a small starter home might not be a good idea. As such, it's very important to think about your plan for the next 5 years before thinking about how to spruce up your house for summer. Think about all of this before making any sort of decision.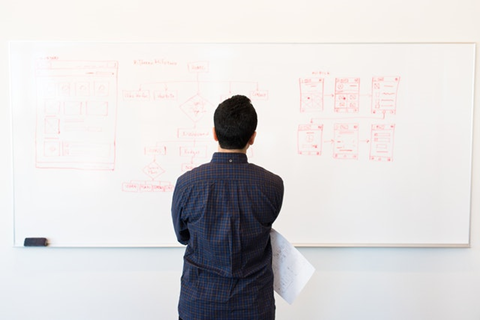 Your plans for the next 5 years can dramatically affect what kind of property you should buy.
Alt-tag: person in front of whiteboard
Tips for first time home buyers in Tennessee – wrap up
Buying your first home is a monumental occasion. It is a very big step in anyone's life, a very important milestone which you should approach carefully. However, especially in Tennessee, you can rely on helpful programs for first time home buyers that will make the entire process much simpler and faster. We hope you found this list of tips for first time home buyers in Tennessee helpful and informative, and we wish you a great rest of your day.
KW: home buyers in Tennessee
Meta: Planning on buying a home for the first time? Read this list of tips for first time home buyers in Tennessee now and prepare yourself!
Photos used: https://www.pexels.com/photo/black-handled-key-on-key-hole-101808/
https://www.pexels.com/photo/crop-businessman-giving-contract-to-woman-to-sign-3760067/
https://www.pexels.com/photo/person-holding-100-us-dollar-banknotes-2068975/
https://www.pexels.com/photo/man-standing-infront-of-white-board-1181345/