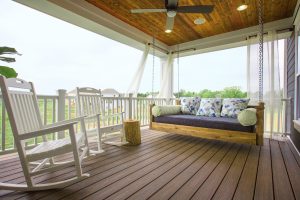 Homeownership enables you to build equity while giving you and your family a safe place to live. But one thing many people don't look forward to is taking in specific homeownership responsibilities, including home maintenance. This is since maintaining a house can be costly and downright time-consuming.
This is one reason homeowners are deciding to turn their homes into low-maintenance ones. They are tired of constantly improving their homes because the initial materials used to build their houses require constant maintenance. By enhancing your living space with easy-to-maintain materials, you will have an easier time keeping the house in tip-top shape.
Not sure what materials are durable but low maintenance enough to add to your list? Here are five easy-to-maintain building materials you can consider for your next home improvement.
Quartz Countertop
Improving your kitchen is a great way to make the whole family love cooking and preparing healthy meals together. What better way to start a kitchen remodel than by investing in a new kitchen countertop? If you are after a beautiful but low-maintenance option, you can choose quartz as your countertop material.
Quartz has that natural stone appeal similar to granite. The great thing about this engineered material is that it is constructed from natural stone chips, pigments, and resins. You don't need to worry about staining your new countertop since it has no protective seal that requires maintenance.
Quartz countertops are also resistant to cuts, scratches, and high heat. Quartz is among the most durable materials. Even after a few years, your countertop is sure to look new and beautiful.
Low Maintenance Flooring
Homeowners looking forward to improving their flooring can choose from a variety of easy-to-maintain flooring options. It does not even matter what your interior design is like. There are low-maintenance floor options to explore that can match your home's aesthetics.
Luxury vinyl tile flooring, for instance, is lightweight, durable, and cost-effective. It is also water and stain-resistant. This type of flooring replicates tile and stone flooring options minus the cost of these more expensive flooring options.
Engineered hardwood is a durable flooring style that can last for decades. Engineered wood planks can withstand weight, heat, and moisture. There is no need to refinish your floors since this flooring won't accrue much denting or scratches over time.
If you are after the kind of flooring that has the benefits of concrete flooring, then choose ceramic tiles. Ceramic tile floors are durable and resistant to stain and water, making them a perfect choice for the kitchen and bathroom. As the most versatile flooring option available, you are sure to fin ceramic tile floors that can match your home's current style.
Stainless Steel Appliances
Are you thinking about replacing your decade-old appliances? Most homeowners these days would prioritize energy-efficient appliances. These are a great choice considering all the energy savings you can enjoy out of such investment.
To make your appliance investment more worthwhile, choose durable noes that require less maintenance. Think of stainless steel appliances instead. These are more resistant to smudges and are a great choice when you have little kids always leaving their fingerprints everywhere.
Stainless steel appliances are more durable, look spectacular, and make any kitchen look and feel sleek and modern. It is resistant to rust, fire, and heat. These are sure to last inside and out even when you are too busy to maintain them.
Metal Roofs
When your roof now requires more than just a few repairs, consider metal roofs to be your home's newest protection. Metal roofs can last for more than 50 years, keeping you from having to replace them after only a decade or two. Choose the interlocking panels if you are after optimum wind resistance.
Metal roofs come in many options, ensuring you can find one that will match the style of your home. You can instantly boost your home's curb appeal by investing in a new roof. The best thing about metal roofing is that these are also energy-efficient.
Metal roofs help keep your home cooler. This means you are making a great choice by investing in a roofing material that can make your home feel more comfortable. Such a roofing option is also fire resistant, which is another reason to consider metal roofs your next investment.
How you improve your home can impact your family's safety, comfort, and convenience. This is why home maintenance and improvements are always great investment ideas. So, make sure you keep this list in mind if you want to make your living space look aesthetically pleasing, more comfortable, and easier to maintain.