Cleaning the air ducts inside your house shouldn't be neglected because dirty air ducts are one of the main causes of dust. Replacing the air filters from time to time is a good start, but occasionally you should clean the ducts to prolong their life and ensure better indoor air quality. This is especially important for children or allergic people, who could suffer severely from the lack of healthy indoor air. The best solution, in this case, is to opt for the services of a local company, that will offer affordable air duct cleaning.
One such company is Home & Business Services – HBSOnTime.com, a family-owned company operating since 2013 in the Greater Fredericksburg Area, VA (Fredericksburg, Caroline County, Culpeper County, King George County, Louisa County, Orange County, Spotsylvania County, Stafford County). Apart from affordable air duct cleaning, they also offer professional cleaning (residential, commercial, windows, carpets), home maintenance, handyman services, and turnkey services. They operate on a 50-mile radius around Fredericksburg, which means they are prompt, apart from offering lower prices since they don't have high marketing expenses, such as bigger brands.
"We are very happy with their services. They did a complete and affordable air duct cleaning, and they also took great care of our HVAC system. Their price was competitive, customer service was on point, and I would recommend them in a heartbeat for other services as well", A. R. P from Virginia wrote on Facebook, after benefiting from Home & Business Services' professional visit in her home. This is just one of the hundreds of positive reviews that HBSOnTime.com's customers left on Facebook or their website. For a local company, word of mouth is the most important promotion method, and HBS only has highly-appreciative feedback coming from their clients.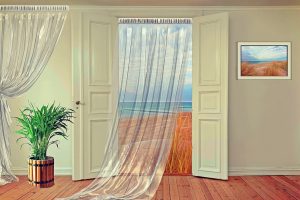 When it comes to their affordable air duct cleaning, Home & Business Services' highly-trained experts write on their website that they use HEPA (high-efficiency particle air) vacuuming equipment, with multi filtration levels, to ensure that the particles are encapsulated, and not cycled back into their client's homes. If you live in the Greater Fredericksburg Area, VA and want to benefit from HBSOnTime.com's services, all you have to is call them at (540) 376 4624 or complete the online form on the Contact page, to get a free quote. After that, you will be contacted and you will schedule a visit together with the company's employees.
"Our aim is 100% customer satisfaction and our reviews, together with the fact that we are locally recommended around Fredericksburg stand proof. Attention to detail is our strength, we are always on time, as our name suggests, with proper planning, and we care about your budget and needs. Our goal is to always exceed expectations while bringing you peace of mind through the quality of our work. Reliability, trustworthiness, along with high-quality standards, are the reasons why our clients prefer us, and refer us to their friends and neighbors", HBSOnTime.com writes on their website.